Francine Martinez, an Army sergeant who served at Fort Hood, died after police said she was gunned down by a fellow Fort Hood soldier on a Killeen street during a night out with friends.
Martinez died Thursday night in the hospital, 12 days after she was shot by Cpl. Nakealon Keunte Mosley, 24.
Witnesses told Killeen police that Martinez and a group of her friends were at a Killeen nightclub on Sept. 4. Mosley, who was in a previous dating relationship with Martinez, was also at the club that night, according to an affidavit detailing Mosley's arrest on Sept. 5.
"Witnesses reported that Martinez left the club and the suspect approached her in the parking lot," according to the affidavit. "A verbal altercation took place before Martinez left in a red Dodge. The suspect followed in his white Chrysler. While traveling on a roadway, the suspect pulled up alongside the red Dodge and fired several shots from his vehicle into the Dodge."
Police found multiple spent 9 mm shell casings at the site of the shooting and found multiple bullet holes in the vehicle the woman was in, according to the affidavit.
The shooting happened about 1:50 a.m. on Sept. 4.
Mosley was charged the day after the shooting with aggravated assault of a date, family or household member with a deadly weapon, a first-degree felony. He is also charged with discharging a firearm, a Class A misdemeanor, records showed.
Mosley is an active-duty soldier assigned to the 3rd Armored Brigade Combat Team, 1st Cavalry Division, on Fort Hood, post officials confirmed.
Fort Hood issued a statement Friday: "1st Cavalry Division is aware of a shooting incident which took place on Sept. 4 involving two service members assigned to the division and led to the death of one of the service members involved. Our hearts go out to the family and friends of the deceased service member and our priority right now is to support the family. We are also committed to supporting the ongoing law enforcement investigation of this incident."
A Killeen police spokeswoman said she had no information about the case Friday.
"I haven't been notified by CID (Criminal Investigation Division). When there's an update to that case, we'll send out an update to the news release," Killeen Police Department spokeswoman Ofelia Miramontez said.
Fort Hood and Killeen police both have policies to wait 24 hours or later after a person dies before releasing the name to the media so next of kin can be notified.
"We are unable to confirm the name of the deceased service member until 24 hours after the Next of Kin notification process is complete," Fort Hood said in the statement.
However, a person who worked with Martinez said the family was with Martinez when she died at the hospital.
The arrest affidavit said that as the officers were on their way to the scene, they were advised that a gunshot victim was transported by private vehicle to Seton Medical Center Harker Heights and was subsequently being airlifted to Baylor Scott & White Medical Center – Temple, where she died Thursday night.
Killeen detectives presented the case to the Bell County District Attorney's Office and a complaint was returned charging Mosley.
Mosley remained in the Bell County Jail Friday with his bond set at $505,000, jail records showed. His charges have not been upgraded since Martinez's death.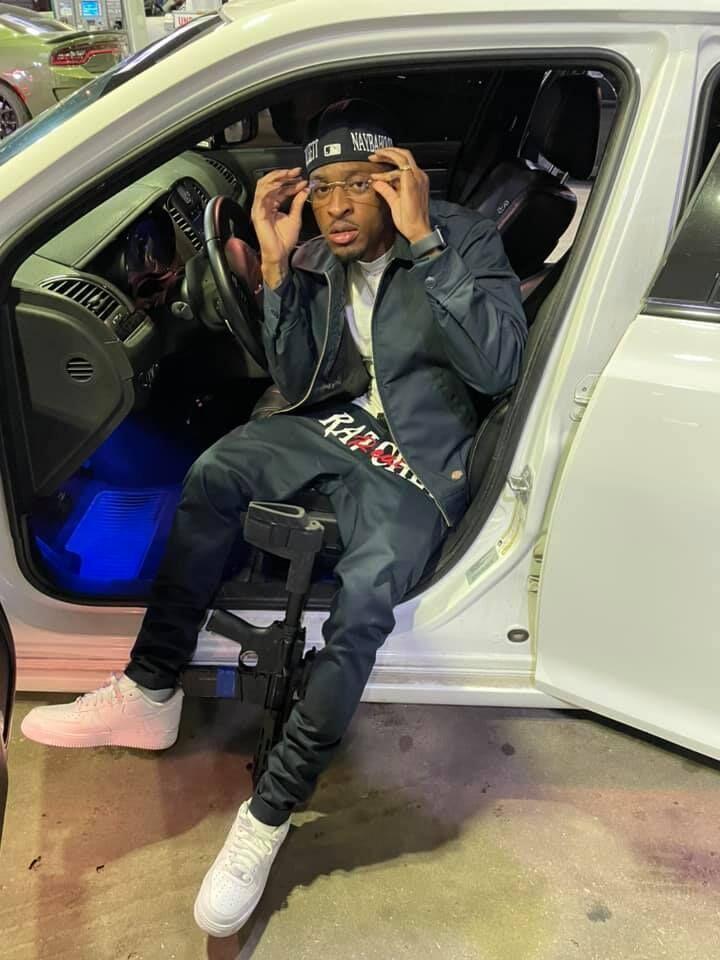 Images on Mosley's Facebook page show the soldier posing with guns and a May 29 public post that said he would "leave in the Blaze of Glory."
Army officials were asked what Fort Hood has done about the case, but they did not respond Friday.
The death marks Killeen's 14th criminal homicide this year.