Area events this weekend include a rock concert, a shopping event at the Bell County Expo Center, and an exotic pet expo in Temple.
Temple recording artist Stephanie Palmer has made it to the semifinals for "Pride Stars Home Edition," an international talent competition. The next round of the competition will stream online at 10 a.m. today at youtube.com/c/pridestars.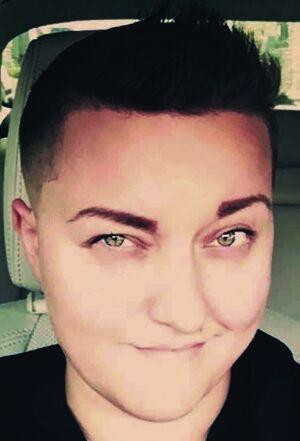 Local residents may vote for this artist by downloading the "Pride Stars" app, which is available on the Apple App Store or Google Play.
"Please watch, vote and support Temple's own local artist. Stephanie will be releasing her new single after competition ends …  stay tuned," Temple-based Studio 2220 said on its Facebook page.
Temple Civic Theatre streaming concert
Temple Civic Theatre will hold its first live-streamed concert featuring rock band Everyone Dies in Utah 7:30 p.m. Saturday. Proceeds from the show will help support TCT.
Tickets are $5 and are available at www.ShowTix4U.com /Events/TempleCivicTheatre. Limited live seating will be available for $10 per person.
Everyone Dies in Utah was formed in Temple in 2008 by Danny Martinez and Dustin Dow. The name of the band originated as a joke but stuck with them as time went on, according to a news release. It derives from the fact that the death rate in Utah was at one time higher than any other state. Band members include Martinez on vocals, Nathan Chase-Meadows on drums, Daniel Tharp on bass, and guitarists Brett Wasson and Ruben Tirado.
TCT also is sponsoring "Friday Night Frights," a spooky film series held 7:30 p.m. every Friday night in October.
"Nosferatu" and "House on Haunted Hill" will be shown Oct. 9; "Night of the Living Dead" and "Horrors of Spider Island" will be featured on Oct. 16; "The Werewolf vs. Vampire Woman" and "The Gorilla" will be shown Oct. 12; and the series will close out with "The Hunchback of Notre Dame" on Oct. 30.
Movie tickets are $5 per person.
TCT is located at 2413 S. 13th St. in Temple.
Social distancing, masks and other COVID-19 safety measures will be in place for all TCT events. For the box office, call 254-778-4751 or visit www.TempleCivicTheatre.org.
Exotic pet and reptile expo
A HERPS Exotic Reptile and Pet Expo will take place from 10 a.m. to 5 p.m. Saturday and from 10 a.m. to 4 p.m. Sunday at the Frank W. Mayborn Civic and Convention Center, 3303 N. Third St. in Temple.
Thousands of reptiles, amphibians, small mammals, and supplies will be for sale. The expo also will feature an educational section with hands-on learning. Concessions also will be available.
Just Between Friends sale
The annual Just Between Friends sale will take place Friday through Sunday at the Bell County Expo Center, 301 W. Loop 121. The sale boasts more than 300 participating families selling items across 10,000 square feet of space.
The sale will be open to the public from 9 a.m. to 7 p.m. Friday; from 9 a.m. to 4:30 p.m. Saturday; and from 9 a.m. to 3 p.m. Sunday. Admission is $2 for anyone age 12 and older. Admission will be free on Sunday, which also is half price day.
No Large bags will be allowed. JBF shopping bags will be provided. Patrons may also bring a laundry basket in lieu of shopping bags.
Barrow Brewing Co., 108 Royal St. in Salado will hold an outdoor movie night Friday featuring the film "Practical Magic". The film will start at sunset. Attendees should bring their own blanket or lawn chairs. Concessions will be available.
Family pumpkin decorating
A family friendly pumpkin decorating event will take place 6-8 p.m. Friday, Oct. 16, at the Blackmon Community Center, 1807 Curtis B Elliot Drive in Temple.
Social distancing and additional COVID-19 safety measures will be enforced. For information call 254-298-5690.
The city of Temple will hold an outdoor movie night Saturday, Oct. 17, featuring "The Goonies" on the MLK festival grounds, 301 S. Fourth St. Gates will open at 6:30 p.m. and the film will begin at 7:30 p.m.
Social squares will be drawn on the ground so that families may watch the film from safe distances. Additional COVID-19 safety guidelines will be enforced.
Tickets are now available for the city of Temple's haunted hayride event set for Saturday, Oct. 24, on the grounds of the Reuben D. Talasek Bend of the River, 7915 S. General Bruce Drive in Temple.
Family friendly rides will be available 3-5 p.m. and haunted hayrides start at 6 p.m.
COVID-19 safety guidelines will be in place and patrons will be asked to wear masks and stay at least 6 feet away from other groups.
Preregistration is required. Tickets will not be sold at the event. To reserve a trailer, visit https://bit.ly/30rIjzk. For information call 254-298-5690.
The Temple Chamber of Commerce, in partnership with the city of Temple, will hold the Spirit of Santa Fe Trail winery and brewery tour through Monday, Oct. 12, at various locations across Central Texas. The event, which coincides with the Texas Department of Agriculture's Texas Wine month, aims to promote local wineries, breweries and restaurants.
Tickets for the event cost $20 and are available on centraltexastickets.com. During the event, wineries, breweries, and restaurants will offer ticketholders exclusive discounts. The trail ticket is valid for one exclusive offer at each participating location over the trail dates.
Participating winery and brewery locations include 3 Texans Winery & Vineyard, Axis Winery, Dancing Bee Winery, The Inn at Salado Winery, Moose & Goose Winery, and Fire Base Brewing Company. Participating restaurants include: The Barton House, Benny's Ristorante Italiano, La Dalat, La Riv, Nami Japanese Steakhouse (Temple), Our Daily Taco, Pignetti's, Treno Pizzeria & Taproom, and Wings Pizza N Things.
Participants may pick up a punch card for the trail from participating wineries, breweries or the Chamber with proof of ticket purchase. Visit templechamber.com for a full listing of exclusive offers from the participating locations.
'Muggle Mayhem' tickets now available
Tickets are now available for "Muggle Mayhem" a Harry Potter-themed event set 2-5:30 p.m. Oct. 31 at the Temple Railroad and Heritage Museum.
"This one of a kind walk-through interactive will take you ordinary muggles on a journey that is absolutely spellbinding," the museum posted on Facebook. "From potions class to the tea room, and even learning your own spells — this will be a one of a kind event that will leave you wondering why you ever decided to run through platform 9 & ¾?"
Each tour will last about 30 minutes and will include wand making, spells class, potions class, fortune-telling, a trip to the candy shop, and a scavenger hunt.
Museum officials suggest groups of at least four people to maximize the available time slots. Masks must be worn to prevent the spread of COVID-19 and participants will have their temperatures checked. Anyone with a temperature above 100.2 degrees will not be admitted.
Jenna Scott and Michael Swearingin Memorial 5K
A 5K run honoring the lives of Jenna Scott and Michael Swearingin will take place 8:30 a.m. Saturday at Pepper Creek Trail, 546 Kegley Road in Temple.
The entry fee is $25. Proceeds from the event will help raise funds for the Priceless Beginnings program, which seeks to raise awareness about the dangers of domestic violence.
A fish fry sponsored by the Belton FFA and 4-H booster club will be held 6-7:30 p.m. Saturday at Lake Belton VFW Post No. 10377, 4 Woodland Trail in Belton.
Plates cost $10 each and include fish, fries, hush puppies, beans, coleslaw, dessert and a drink.
This will be a curbside pickup event only; no dining will be available on site.
Bartlett garage sale and pet vaccinations
The Louis B. Wells American Legion Post No. 183 and the Bartlett Chamber of Commerce will participate in Bartlett's city wide garage sale from 8 a.m. to noon Saturday at 300 W. Bell St. in Bartlett. Post 183 and the Chamber will have tacos available for purchase and the Bartlett Community Activity Center will hold pet vaccinations starting at 9 a.m.
Troy Trojan Band Boosters 'Zombie Defense Force'
The Troy Trojan Band Boosters will host "Zombie Defense Force," a hayride event, 7:30-10:30 p.m. Saturday at Temple Airsoft, 1163 Berger Road in Temple.
Participants will have the opportunity to use airsoft weapons to shoot attacking zombies while on a hayride. Cost is $10 for riders and $20 to be part of the Zombie Defense Force.
Hamburgers and drinks will be available for purchase.
The Body of Christ Community Clinic will hold its fourth-annual golf tournament Monday, Oct. 19, at Wildflower Country Club in Temple.
The shotgun start will begin at 10 a.m. The cost for a team is $400 with a Buy a Drive at $20 per team and Mulligans at $15 each or three for $25.
Lunch will be provided for all participants and the event also will include an awards ceremony.
Multiple sponsorships also are available. Entry forms are available at the clinic, 2210-B Holland Road in Temple, or from David Spradley at 7446 Honeysuckle Drive in Temple. For information, contact the clinic at 254-939-9500.
Proceeds from the tournament will benefit the community clinic.
The Seaton School Preservation Committee is requesting donations for an upcoming garage sale (date yet to be determined). Requested items include glassware, collectables, household items, toys, puzzles, lamps, CDs, paperback books, clean clothing, bicycles and home décor.
The group is not accepting large furniture, mattresses or major appliances.
The school — located eight miles east of Temple on State Highway 53 — is 119 years old and is in need of exterior painting. The cost of repairs is estimated at $17,000. All proceeds from the garage sale will help support the restoration efforts. For information about dropping off items contact 254-913-6056 or 254-770-8643; items also may be left on the school's porch.
Monetary donations also are being accepted and should be made payable to the Seaton Community Improvement Association and mailed to: SCIA Treasurer, 13291 Sugar Cane Lane, Temple, TX 76501.
Garage sale at Temple Elks Lodge
The Benevolent Patriotic Order of Elks in partnership with the Temple Breakfast Lions Club will hold a garage sale from 7:30 a.m. to 12:30 p.m. Saturday at the Temple Elks Lodge No. 138 at 2613 Airport Road in Temple.
Along with a variety of garage sale items including furniture and antiques, the sale also will feature breakfast tacos, sausage wraps and burger baskets available for purchase. The Benevolent Patriotic Order of Does also will have home-baked goods and refreshments available for purchase.
Proceeds from the event will help fund the many children's services that each organization sponsors.
The Junior League of Bell County will hold its inaugural Family Fun Run 5K/10K in partnership with Camp Gladiator on Saturday, Oct. 24, at Pepper Creek Trail in Temple.
Social distancing guidelines will be in place to ensure a safe event.
The event is open to all ages and participants are encouraged to bring their pets and dress up.
The race will start at 8 a.m. and runners will be staggered to avoid crowding.
Proceeds from the event will benefit the Junior League of Bell County.
Registration must be completed by Oct. 22; race-day registration will not be available.
Submission guidelines: Events and fundraisers may be submitted free of charge by emailing living@tdtnews.com or by mailing or brining items in person to: 10 S. Third St., Temple, TX 76501. All items are due by noon Monday.