A fiery explosion resulted from a collision between a BNSF train and a tractor-trailer Tuesday morning, prompting an evacuation of nearby residents and efforts by fire and railroad workers to avert a larger incident, officials said.
The incident occurred about 6:45 a.m. Tuesday at a marked railroad crossing on FM 2095, about a mile north of Highway 77. Thirteen cars derailed out of a total of 110 cars, BNSF said.
Milam County Sheriff Chris White told reporters that the truck driver didn't realize the crossing's gates were down as he moved across the tracks. He avoided hitting another vehicle in front of him, but the train hit the truck, White said.
However, no one was injured.
"Luckily, everyone seems to be OK," White said during a news conference Tuesday.
The BNSF train carried coal, gasoline and other combustible materials, White said.
"We were able to pull away the cars that weren't derailed from the site," BNSF spokeswoman Amy Casas told the Telegram. "The train was carrying mixed freight."
BNSF said five of the impacted cars at the front of the train carried gasoline, which led to the explosion. Reports also indicated five cars carrying non-hazardous loads were on fire as well.
"By the grace of God, we were saved by that one," White said. "Fortunately, everyone involved — the witness, truck driver, train crew — all escaped from injury."
Residents near the site were initially evacuated. A nearby barn burned and a recreational vehicle sustained fire damage, officials said. Other homes suffered heat damage.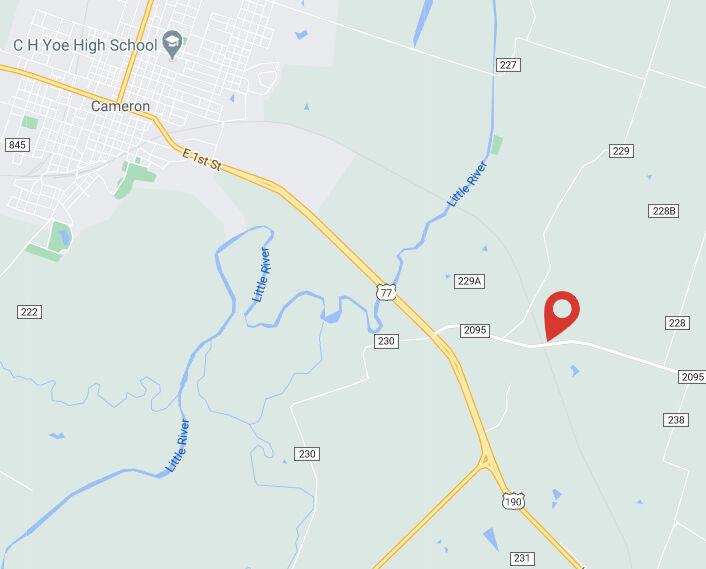 Several local agencies, including Cameron Fire Department, battled the fire. The Temple Fire Department sent heavy hazmat crews to help with the scene, White said. Cameron police officers, along with Milam County deputies and Texas Department of Public Safety troopers, helped evacuate the area, the sheriff said.
Crews from Houston and Dallas were also expected to help extinguish the fire with foam, he said.
BNSF said it is investigating the incident. The railroad crossing where the collision occurred is equipped with gates and lights, Casas said.
BNSF has established a claims hotline for any residents impacted by the incident. The hotline number is 1-866-243-4784.